---
Devenir soi-même
[Becoming oneself]

Hold my breath

2019
Video installation
Variable dimensions
17'33

Hold my breath is a triangle of characters Solinas met on her 3000 miles research road trip.
/ Lynn Nadel, chairman of psychology at the University of Arizona, world reference memory specialist, reveals that we travel in our identities as we travel in space.
/ Aubrey de Grey, CEO of Sens Fondation, transhumanist who is seven questions away to solve the problem of death, evokes his ideas about God and the meaning of life.
/ Earnie Frost, Cherokee Indian Red Fire priest takes Solinas to the desert to meet the spirit of a place where Native Americans used to come to give birth.

---
Le Pourquoi Pas ?
[The Why Not ?]

Les gens cachés
[Hidden people]
2016
Video
3'25
Les gens cachés is the meeting between the French-Icelandic actor Tómas Lemarquis and the words of Ragnhildur Jónsdottir, Icelandic medium introducing Solinas to elves and other invisible beings populating the Hellisgerði park in the outskirts of Reykjavik.
---
Le Pourquoi Pas ?
[The Why Not ?]

La dette de l'âme
[The debt of the soul]
2014
Video
17'45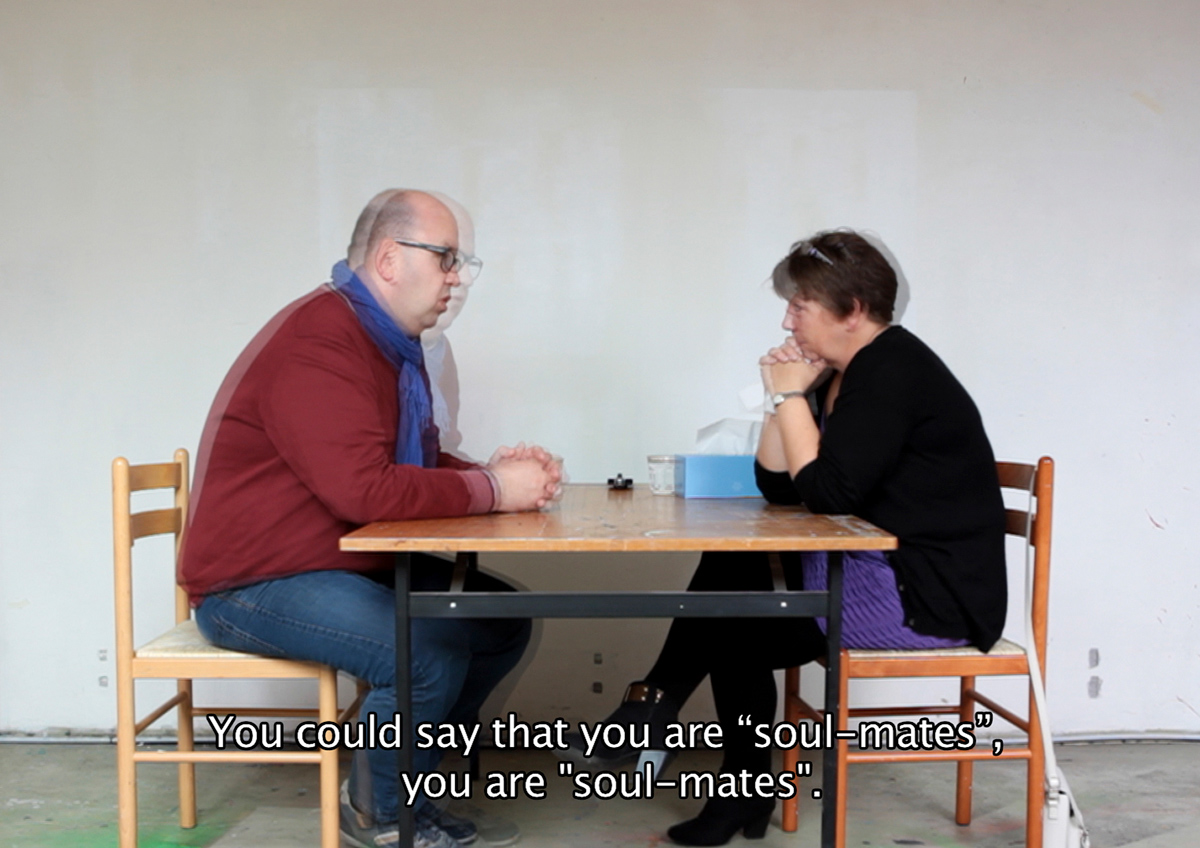 How to access invisible realities ? Solinas witnesses Þórhallur Guðmundsson, famous Icelandic medium, having a private sitting with Ragnheidur. The presence of Jane, the deceased friend of Ragnheidur, accompagnies them.
Ne Me Regarde Pas
[Don't Look at Me]
Stéphanie Solinas has been invited by Opéra de Paris / 3e Scène to create an original short movie relating to the Paris Opera.
2018
Short movie
10'10

Opéra de Paris / 3e Scène
Les Films Pelléas

Winner of the SCAM Experimental Work Prize 2018🎉

Does the Phantom of the Opera really exist ? In order to track him down, Stéphanie Solinas brings together 5 "experts on the invisible" : the director of Palais Garnier's security, a psychocriminologist, a neurologist specialized in dreams, a medium and a magician. For one night left alone in the Palais Garnier, between reality and illusion,
Ne Me Regarde Pas
is their investigation.
WATCH IT ON/ ︎
WWW.OPERADEPARIS.FR
---
La Méthode des lieux
[The Method of loci]

21 mois, Dernier vestige
[21 months, Last vestige]

2016
Video
17'32

Based on a recognized sociological tool using photography, Solinas structures filmed encounter with her 13 chosen interviewees — journalist, historian, botanist, archivist, photographer, former Lustucru employee, medium, politician, etc.