---
Le Pourquoi Pas ?
[The Why Not ?]

Les gens cachés
[Hidden people]
2016
Video
3'25
Les gens cachés is the meeting between the French-Icelandic actor Tómas Lemarquis and the words of Ragnhildur Jónsdottir, Icelandic medium introducing Solinas to elves and other invisible beings populating the Hellisgerði park in the outskirts of Reykjavik.
Les Gens Cachés est la rencontre de l'acteur franco-islandais Tómas Lemarquis et des mots de Ragnhildur Jónsdottir, médium islandaise décrivant à Solinas les elfes et autres êtres invisibles peuplant le parc Hellisgerði qu'elles arpentent à Hafnarfjordur, petite ville en périphérie de Reykjavik.

---
Le Pourquoi Pas ?
[The Why Not ?]

La dette de l'âme
[The debt of the soul]
2014
Video
17'45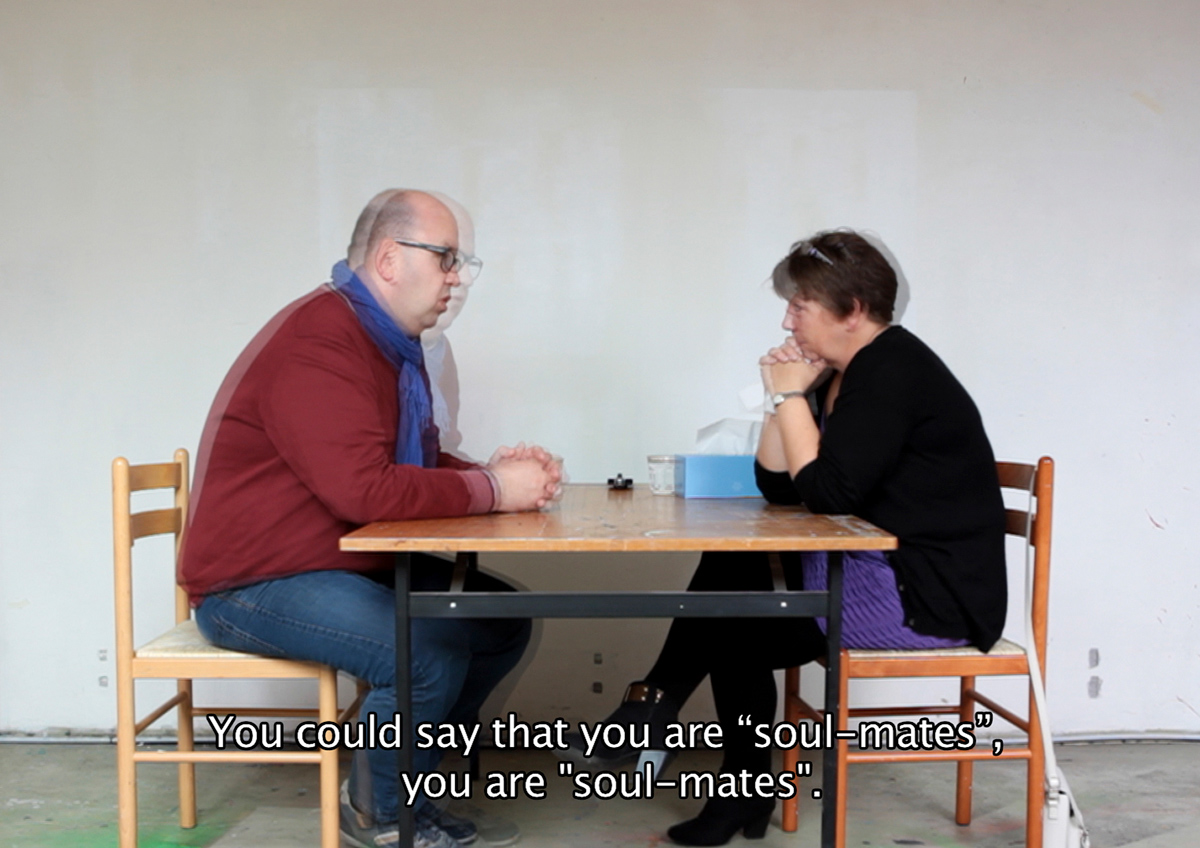 How to access invisible realities ? Solinas witnesses Þórhallur Guðmundsson, famous Icelandic medium, having a private sitting with Ragnheidur. The presence of Jane, the deceased friend of Ragnheidur, accompagnies them.
Comment accéder aux réalités invisibles ? Dans cette vidéo, le célèbre médium Thorhallur Gudmundsson reçoit Ragnheidur pour une session individuelle. La présence de Jane, amie décedée de Ragnheidur, les accompagne.


Ne Me Regarde Pas
[Don't Look at Me]

Stéphanie Solinas was invited by Opéra de Paris / 3e Scène to create an original short movie relating to the Paris Opera.

Stéphanie Solinas a été invitée par l'Opéra de Paris / 3e Scène à créer un court-métrage original en lien avec l'Opéra de Paris.

2018
Short movie
10'10

Opéra de Paris / 3e Scène
Les Films Pelléas

Winner of the SCAM Experimental Work Prize 2018🎉

Does the Phantom of the Opera really exist ? In order to track him down, Stéphanie Solinas brings together 5 "experts on the invisible" : the director of Palais Garnier's security, a psychocriminologist, a neurologist specialized in dreams, a medium and a magician. For one night left alone in the Palais Garnier, between reality and illusion,
Ne Me Regarde Pas
is their investigation.
WATCH IT ON/ ︎
WWW.OPERADEPARIS.FR
Le fantôme de l'Opéra existe-t-il ? Pour partir à sa recherche, Stéphanie Solinas réunit 5 "experts de l'invisible" : l'intendant du Palais Garnier, le premier psycho-criminologue français, la neurologue spécialiste européenne des rêves, un célèbre médium islandais et le champion du monde de magie. Déployé sur une nuit au Palais Garnier, entre réalité et illusion,
Ne me regarde pas
est leur enquête.
À REGARDER ICI/ ︎
WWW.OPERADEPARIS.FR
---
La Méthode des lieux
[The Method of loci]

21 mois, Dernier vestige
[21 months, Last vestige]

2016
Video
17'32

Based on a recognized sociological tool using photography, Solinas structures filmed encounter with her 13 chosen interviewees — journalist, historian, botanist, archivist, photographer, former Lustucru employee, medium, politician, etc.

Solinas réunit 13 personnes qui, par leurs connaissances ou leur expérience, peuvent éclairer un moment de l'histoire de la halle «Lustucru.»
Afin d'encadrer les échanges, elle met en place un dispositif adapté du Social Photo-Matrix, outil sociologique reconnu facilitant la parole en groupe à partir de photographies.

---
La Méthode des lieux
[The Method of loci]

Le Palais de l'esprit
[Mind palace]

2016
- Trois frères -
Video
10'50

- Capitaine Casserra -
Video
4'53

/ Trois frères : the Trinh brothers speak about the history of their family echoing the history of the territory. Their father, a Vietnamese forced worker sent to Camargue in the 1950s to teach and implant rice culture, married an arlesian woman.

/ Capitaine Casserra : the word wave of the fire captain Louis Casserra telling the story of the water wave that flooded Arles in 2003.

/ Trois frères : les frères Trinh parlent de l'histoire de leur famille en écho à celle du territoire. Leur père, travailleur forcé vietnamien envoyé en Camargue dans les années 1950 pour enseigner et implanter la culture du riz, rencontra et épousa une Arlésienne.

/ Capitaine Casserra : la vague de mots du capitaine des pompiers Louis Casserra racontant l'histoire de la vague d'eau ayant inondé Arles en 2003.