---
Devenir soi-même
[Becoming oneself]



Twelve West Coast Stations
- III
Le soleil ni la mort
[The sun nor death]

2022
Video installation
Variable dimensions
8'47


Video installation combining a visual experience Solinas had in the Californian sky, caught between sunset and full moon rise, and her meeting with the leaders of an American cryogenics company.
Installation vidéo croisant une expérience visuelle vécue par Solinas dans le ciel californien, entre coucher de soleil et lever de pleine lune, et sa rencontre avec les dirigeants d'une société américaine de cryogénisation.
---
Devenir soi-même
[Becoming oneself]

Twelve West Coast Stations
- V
Voyager
2022
Performance
Variable dimensions


Collaborative performative station; for Voyager, Solinas projects a set of photographs that is little known but a marker of human history, to be interpreted collectively.
Station performative collaborative; pour Voyager, Solinas projette un ensemble de photographies peu connu mais marqueur de l'histoire humaine, qu'il s'agit d'interpréter collectivement.
---
Le Pourquoi Pas ?
[The Why Not ?]

Les gens cachés
[Hidden people]
2016
Video
3'25
Les gens cachés is the meeting between the French-Icelandic actor Tómas Lemarquis and the words of Ragnhildur Jónsdottir, Icelandic medium introducing Solinas to elves and other invisible beings populating the Hellisgerði park in the outskirts of Reykjavik.
Les Gens Cachés est la rencontre de l'acteur franco-islandais Tómas Lemarquis et des mots de Ragnhildur Jónsdottir, médium islandaise décrivant à Solinas les elfes et autres êtres invisibles peuplant le parc Hellisgerði qu'elles arpentent à Hafnarfjordur, petite ville en périphérie de Reykjavik.

---
Le Pourquoi Pas ?
[The Why Not ?]

La dette de l'âme
[The debt of the soul]
2014
Video
17'45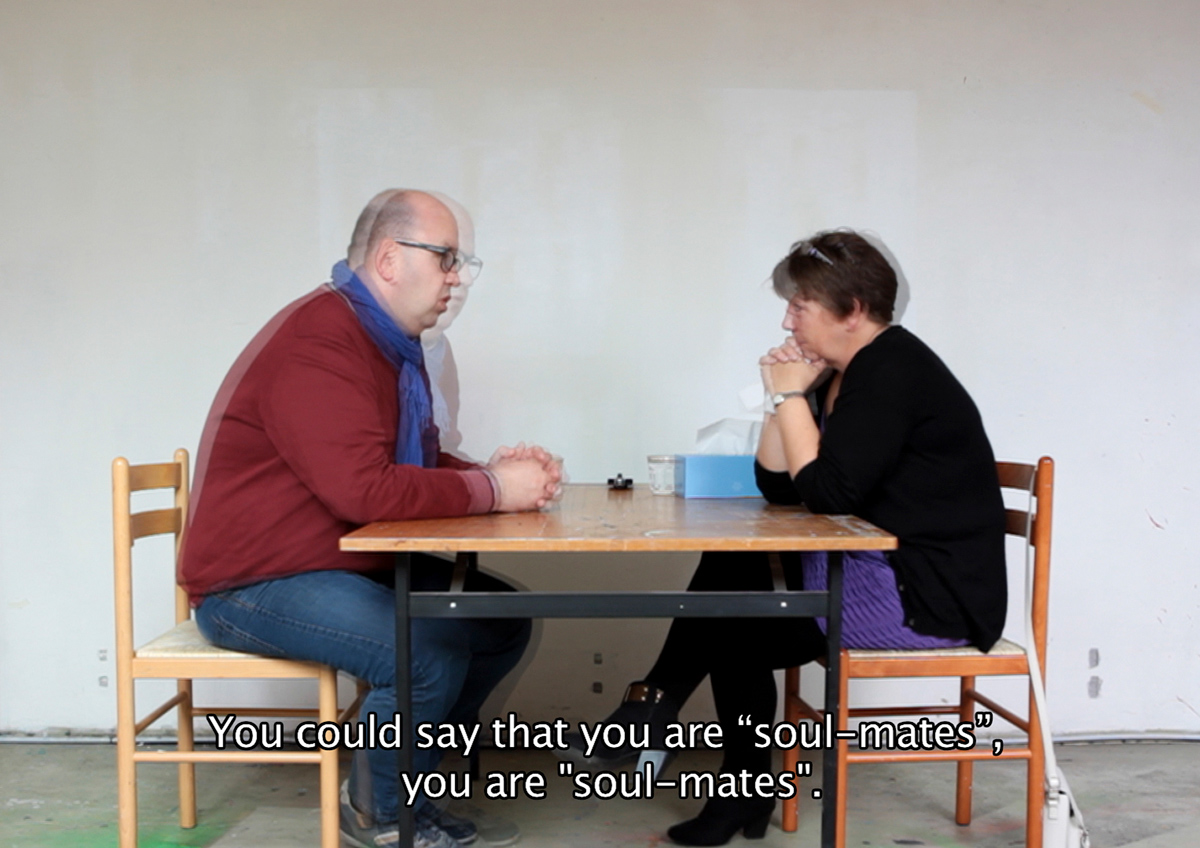 How to access invisible realities ? Solinas witnesses Þórhallur Guðmundsson, famous Icelandic medium, having a private sitting with Ragnheidur. The presence of Jane, the deceased friend of Ragnheidur, accompagnies them.
Comment accéder aux réalités invisibles ? Dans cette vidéo, le célèbre médium Thorhallur Gudmundsson reçoit Ragnheidur pour une session individuelle. La présence de Jane, amie décedée de Ragnheidur, les accompagne.


Ne Me Regarde Pas
[Don't Look at Me]

Stéphanie Solinas was invited by Opéra de Paris / 3e Scène to create an original short movie relating to the Paris Opera.

Stéphanie Solinas a été invitée par l'Opéra de Paris / 3e Scène à créer un court-métrage original en lien avec l'Opéra de Paris.

2018
Short movie
10'10

Opéra de Paris / 3e Scène
Les Films Pelléas

Winner of the SCAM Experimental Work Prize 2018🎉

Does the Phantom of the Opera really exist ? In order to track him down, Stéphanie Solinas brings together 5 "experts on the invisible" : the director of Palais Garnier's security, a psychocriminologist, a neurologist specialized in dreams, a medium and a magician. For one night left alone in the Palais Garnier, between reality and illusion,
Ne Me Regarde Pas
is their investigation.
WATCH IT ON/ ︎
WWW.OPERADEPARIS.FR
Le fantôme de l'Opéra existe-t-il ? Pour partir à sa recherche, Stéphanie Solinas réunit 5 "experts de l'invisible" : l'intendant du Palais Garnier, le premier psycho-criminologue français, la neurologue spécialiste européenne des rêves, un célèbre médium islandais et le champion du monde de magie. Déployé sur une nuit au Palais Garnier, entre réalité et illusion,
Ne me regarde pas
est leur enquête.
À REGARDER ICI/ ︎
WWW.OPERADEPARIS.FR